I can make an existing sign in a different
size to suit your space.
I can create a sign completely from scratch.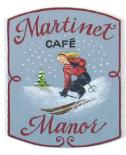 I can create commissioned oil paintings in many styles.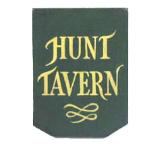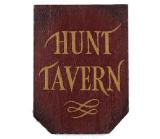 I can change the colors to suit
your needs.
I can copy a full-sized sign in miniature.
I can paint the back. This sign has a painted,
3-dimensional back which also matches
the original sign.

I can paint in 1/4 scale.

There are other things that I'm sure I can paint, but haven't done yet. So please ask.
Some things to keep in mind when you are thinking of a special order:
I can change the words to suit your needs.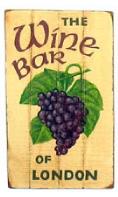 © Phyllis Hawkes. All rights reserved.
Ordering a custom sign or commissioning a painting is easy!
If you would like me to paint something special for you, there are just 3 steps.
1. Send me an email describing what you have in mind. Include a picture if you can. We will toss around some ideas and I will give you a quote. Prices are based upon the size of the piece and the complexity of the work.
2. For a sign or original painting I will send you a sketch. You will have a chance to see what the piece will look like and make any changes you might want.
3. Once you contact me with the OK to proceed, I will paint the piece. Then I will package it carefully and send it off to you via first class mail.
I request 50% of the price at startup with the balance due when I am ready to send it
to you, plus shipping and handling.

Pay by check, PayPal,
or credit card.

Don't forget I also paint furniture. If you have a piece you would like me to decorate for you, let's discuss. The procedure would be about the same as ordering a custom sign or commissioning a painting.
If you would like to purchase any of my work, commission a painting, or order
a custom sign, please email me or phone me.
phyllis.hawkes@comcast.net
Most any piece shown in the Galleries can be recreated or modified.
Scroll down to see how.


PHYLLIS HAWKES, IGMA FELLOW